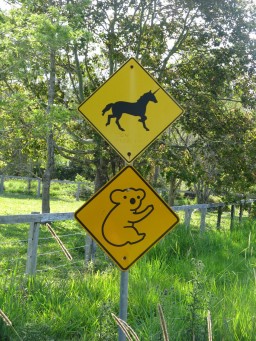 When Tourism Australia launches a new commercial spruiking the country's tourism wares, trained industry eyes open wide, often with some trepidation, if not surprise.
In 2009, when the ad themed 'Where the bloody hell are you?' caused then PM Kevin Rudd to claim it was 'a rolled gold disaster', travel industry tongues were wagging far and wide.

Recently Australian Tourism Commission Managing Director Andrew McEvoy presented its latest commercial at a series of media events all round Australia. Commenting on its strengths in slightly dispassionate terms, no doubt aware of generalised negative reactions to bikini clad Lara Bingle on a deserted beach asking us where the bloody hell we were, he appeared cautious. His approach indicates a degree of media wariness perhaps wary of past mistakes a la Lara Bingle as a prime mitigating factor in the commercial's creation. I hear that the ATC is well funded so I'm unimpressed by claims of frugality when production values are questioned. This commercial looks good as a brochure but it's not very clever.
This year's commercial shows yet again a predictably stereotypical approach in enticing visitors to Australia, hauling in the usual suspects like a roll call of hoary Aussie icons: kangaroos, beaches and hero images of the Sydney Opera House with the Sydney Harbour Bridge as backdrop sprinkled into its 90 seconds' running time.
This year's commercial largely promotes up-market tourism. If each visitor to Australia can afford to stay at Lizard Island Lodge, Wolgan Valley Resort, Southern Ocean Lodge and Saffire Lodge, with advertised rack rates at an overall average of $900 per night, no doubt a visit to Australia will prove a wonder. All four of these luxury accommodation providers feature prominently in this latest commercial. Flights in a private helicopter or plane are also gloriously filmed in this commercial. I seriously doubt the majority of international visitors to Australia view the countryside from the cabin of a chartered helicopter or plane.
What bothers me most about this latest commercial is its credibility. Of course, many travellers aspire to luxury. But this is not the majority speaking.
This latest Tourism Australia ad does have an indigenous element but it's largely presented from a white Anglo slant. Absent again are South or East Asian, black African or Middle Eastern personalities. Given our migration history, I wonder why this slice of Australian life according to Tourism Australia is yet again overwhelmingly heterogeneous white with a dash of indigenous and a soupcon of Sino-Japanese.
Australia Tourism Commission has its work cut out for it. There is little joy in convincing middle class travellers to visit an expensive country far away from just about anywhere else. Persuading them to make repeat visits is even more difficult.
The latest tourism push is to China of course. Australia has its focus on middle class Chinese visitors, a no-brainer strategy when statistics are lined up and glanced at. Encouraging these visitors and those from India and Indonesia to make repeat visits is the real challenge. Once off profits are desirable but long run success relies heavily on repeat custom. Does this commercial create enough desire for more than a single visit? Without a continued realistic story told to less cashed-up travellers, I think not.
Naked Facts:
See www.australia.com for the commercial in question.