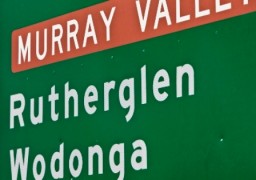 Australia is well known internationally for its vibrant regional tourism scene, primarily driven by landscapes and wildlife.
Ask a typical international traveller what they think of when they consider Australia (if they do at all) and they'll respond in one of two ways, wildlife: kangaroos, koalas and maybe platypus or landscape: Uluru, Great Barrier Reef and maybe Kakadu.
The ATC (Australia Tourism Commission see www.tourism.australia.com) has for decades based its international marketing campaigns largely on those holy grails of Australian tourism. Scenery dominates almost all television and print media coverage, which isn't necessarily a bad approach. Uluru, the Great Barrier Reef and Kakadu are all unique and should be visited by tourists bent on signing off on their personal bucket lists.
But times are changing, largely due to an ever increasing sophistication of tastes and social media's widening reach into markets dominated by food and wine tourists intent on exploring culture represented by what local people eat and drink.
The difference between people who eat (and drink) to live and people who live to eat (and drink) is more distinct than ever. Let's face it, mass produced fast food and soft drinks will always appeal to lowest common denominator demographics where price is the primary decision maker. I'm talking about real statistics here and though there are always exceptions to every rule, the difference in average tourism spend between a Macca's eating Coke drinking regular customer and one who avoids Macca's and Coke as authentic sustenance is noticeably distinct.
Honestly speaking, I've never seen a McDonald's food wrapper or an empty plastic bottle of Coke left behind at a boutique wine cellar door as carelessly tossed rubbish. It's as if a social divide exists between one customer base and another. A Macmeal and Coke consumer tends not to care very much about saltbush fed lamb and Pinot Noir.
My theory about food and wine oriented tourism in Australia is a simple one based on close observation over a number of years.
In marketing terms, wine is the early adaptor. Wineries set the pace and other tourism businesses follow once a clear market led by visitors keen not only to buy wines, but dine and rest well when doing so is identified.
When an interesting, small-scale, family owned local wine industry is established, a few smart restaurateurs set up shop to take advantage of growing numbers of cellar door visitors and the significantly increased local customer base, a process that takes about ten years.
After another ten years or so, a few really outstanding boutique accommodation places open their doors to visitors looking for somewhere lovely to lay their heads and rest their stomachs after consuming bucket loads of great wine and food. Good-bye Country Comfort, Flag Inn and other bog standard motels and hello Hunter Valley's Tower Lodge (www.towerestatewines.com), Barossa Valley's The Louise (www.thelouise.com.au), Lower Alpine Valleys in Victoria the Lindenwarrah Lodge (www.lancemore.com.au) and Margaret River's Cape Lodge (www.capelodge.com.au) citing for example, four outstanding small boutique hotels whose businesses are almost totally reliant on wine tourism.
Eventually, a thriving industry of concomitant businesses creates a self-sustaining local economy based on tourism, food, wine and all the operators involved in purveying goods and services to those businesses. Well trained hospitality employees settle in these wine and food driven regional areas and very soon the roll on effect of infused fresh energy adds more pizzazz to the entire scene.
Here's a short list of established Australian wine and food driven tourist areas: in New South Wales it's the Hunter Valley, Orange district, Mudgee district and around Canberra and Yass. In South Australia it's the Barossa, Clare and Eden Valleys, the Adelaide Hills, McLaren Vale and Coonawarra. In Western Australia it's the Margaret River region and the Great Southern region around Denmark and Frankland. In Tasmania it's the Tamar Valley and Piper's Brook region near Launceston and the Upper Derwent River and Coal River Valley outside Hobart. Victoria's list of wine focussed tourism regions is the longest in Australia: Yarra Valley, Mornington Peninsula, the Beechworth region, Macedon Ranges to Daylesford, the northern Otway slopes around Birregurra to Bannockburn near Geelong, the Bellarine Peninsula, the King and Ovens Valley, Rutherglen, Milawa to Shepparton and the Goulburn Valley into the Strathbogie Ranges, West Gippsland around Leongatha and East Gippsland around Bairnsdale. Queensland's Granite Ranges is the state's best wine region and is slowly developing a more tantalising dining scene as a couple top end boutique hotels join the fun.
Tourism driven by wineries is worth over 1 billion dollars annually. Some state tourism authorities understand that fact and make use of it, most don't.
South Australia's tourism marketing campaign is largely driven by a food and wine focus, Victoria's to a slightly lesser extent though in Victoria it's the regions that drive the wine tourism marketing campaign, not the state tourism authority as a whole. Tasmania's wine tourism is still in its nascent stage but improving as it grows in scale and reach. New South Wales and Queensland both lag behind in wine driven tourism marketing, seeing it more as a value add rather than a driver in and of itself. Western Australia's wine tourism marketing is almost entirely focussed on the Margaret River region and suffers because of the lack of comprehensive coverage.
All states and territories tourism authorities are well advised to take note of the extraordinary value inherent in promoting wine and food tourism.
Travellers who love to eat and drink, discovering keys to local culture through interaction with people who care about what they eat and drink and the environment from which they source their livelihoods, spend more per capita than the average tourist does.